System User Guide
Helpful Resources
This Knowledge Base includes steps to check company compliance, search for and edit employees, run reports on competencies or work hours, and create users, among other helpful tips. This process can be completed in Onsite, the software that powers the Downer Workforce Management system.
The Business Rules specify the requirements of the documents you upload in the system. Ensuring your documents meet these requirements will save time and have your workers approved faster.
Complete and return this form if you have a new worker who is already registered to a different company in the system, and you need them added to your company. Workers can be removed from your company by an administrator directly in the system. Instructions on how to complete this process are available under the End Employment sub-heading of this page: http://kb.pegasus.net.au/display/OCCS/Person
Quick Submit Verification Webinar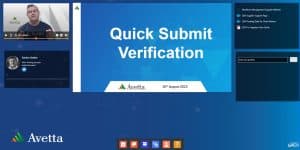 Frequently Asked Questions
Please click to expand the FAQ below.
General
Will Downer offer me more work opportunities?
Yes. By having visibility into competencies held by subcontractors, Downer can make business decisions about who to contractor for work.
How much does registration cost?
Worker registration costs $85 NZD + GST per person for the management of roles, verification of documents, and supply of card (plastic and eCard). Annual renewal is $55 NZD + GST, and card reprints are $30 + GST.
How does the system benefit contractors?
Our business is founded on the deeply held value of Zero Harm.
As it applies to safety, we remain focused on ensuring that all of our people return home safely to their families at the end of their working day.
We firmly believe that any injury or disease is unacceptable and preventable. In everything we do, the health and safety of our people and communities is always our top priority.
Achieving Zero Harm requires strong leadership and relentless commitment and accountability by all employees, including our contractors. The system is your opportunity to prove your workers have the qualifications and competencies work safely for Downer and do your part for a safer site.
Benefits include:
joining an online database of trusted and qualified businesses workers
having higher quality work opportunities because you can prove you're fit to work
maintaining an online, portable profile
receiving electronic reminders to stay compliant and ready to work
having licences, competencies, inductions, and documents verified by qualified auditors and industry specialists
managing your own profile – roles, competencies, and training – in the system at any time, 24/7
accessing a support centre of industry and software specialists if you need help reaching compliance or navigating the system.
enjoying a transparent cost model
System
Is the system user-friendly?
Yes, the system is user-friendly. There are lots of resources available on this page, as well as links in the portal to help you self-service. If you require further assistance, we have a support team available in New Zealand to help you.
If I work for more than one business unit in Downer, do I have to re-sign up my workers each time?
No, you don't. Downer Telco is leading with the implementation. If/when other units come onboard, you simply go into the portal and add the business unit.
I can't find a role which matches the work I undertake for Downer – what do I do?
I can't find the documentation for my competencies (I got my trade certification 30 years ago) – what do I do?
Why can't I submit a worker for verification?
Check that all 'mandatory' requirements have been fulfilled in each role.
Note: you can't submit a complete role and an incomplete role.
Where do I register in the system?
Select HOW TO REGISTER to find the divisions that require contractor registration, and the instructions to do so.
What documents do I need to upload to register a worker?
Documents may include but are not limited to:
Photograph
Proof of Identity
Generic Induction Cards
High Risk Licenses
Trade or Tertiary Qualifications
Certificates or Statements of Attainment
Support
Will we be able to communicate with support in New Zealand, not Australia?
Yes, you will. The 0800 number on the Contact Us page is directed to Mount Manuganui-based assistance.
Who do I contact if I have questions about the system?
You can contact Avetta, who manages the system on behalf of Downer. Visit Contact Us for details.